SHOULD • Feed Like Fishes
[CD released October 1998]
Feed Like Fishes is Should's first full-length record — an album of noisy, sedate, and minimal pop songs. Falling somewhere between shoegazer, slowcore, and postrock, Feed Like Fishes is a wonderfully complicated record that echoes the sounds of Yo La Tengo, Slowdive, Bedhead, and Galaxie 500. The album also includes Should's take on The Wedding Present song "Spangle."

The album begins with "Fish Fourteen," a fuzzed-out lo-fi instrumental inspired by Colin Newman's instrumental solo record, Provisionally Entitled The Singing Fish. "Sarah Missing" fits perfectly with the work on Should's A Folding Sieve album, with its unforgettable vocal chorus awash in shoegazing delight.

"It Still Would" and "It's Pull Is Slight" are moderately-paced indie rock tunes that bring to mind Bedhead, the latter song featuring a parade of bells throughout its extended coda.

"Memdrive" encircles whispered vocals with gliding bass and guitar lines in the spirit of Main's early work. Should also explore Apollo-era Brian Eno on "Inst2" substituting heavy analog-delayed guitar notes for Eno's keyboards.

"Both Eyes Open" ends the record with a nod to the melodious, delicate side of Yo La Tengo with Marc and Tanya's coupled vocals going down as sweet as sugar.


---
Reviews
This is so pretty it almost hurts.
--
Jack Rabid, The Big Takeover
The trio's stubborn quest for beauty relies on very few elements and stands in stark contrast with the bombast of contemporary rock.
--
Piero Scaruffi
Four stars [out of five].
--
All Music Guide
Depending on the volume at which you play the songs, they can be either perfect for falling asleep to or whirling like a Dervish. The songs on this album capture the lushness and beauty that fuzzed out guitars can create when placed in the proper hands.
--
Pennyblackmusic
The album as a whole gives you the sensation of a 45-minute trip in the mountains, where the air is so thin that it's difficult to breathe and instantaneous tiredness makes you see black spots everywhere.
--
Ultra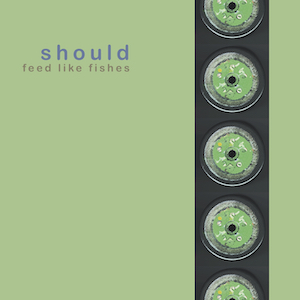 Additional Releases