THE MEETING PLACES • Find Yourself Along the Way
[CD released September 2003]
The Meeting Places' debut CD was recorded in Autumn, 2002 by Aaron Espinonza, the heralded musician [Earlimart] and producer [Elliott Smith, The Breeders, Folk Implosion]. While the album's elements and textures evoke the best of the early 1990s dream pop tradition (Slowdive, My Bloody Valentine, and Ride), singer Chase Harris' inimitable vocal delivery leads the quartet into memorable, unfamiliar sonic territory.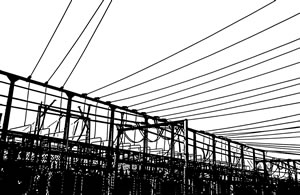 "Freeze Our Stares" launches the album with Scott McDonald's trademark thick, shimmered coatings of guitar resonance. Harris' cool, self-assured vocal melodies on "You Could Never Be the One" and "On Our Own" hint of vintage Jesus and Mary Chain. "See Through You" is a more casual, but no less poignant, excursion into more delicate melodic structures, recalling
Souvlaki
-era Slowdive. Dean Yoshihara's nimble drumming propels the buoyant "Wide Awake" and ushers "Same Lies As Yesterday" through to its soaring chorus. "Take to the Sun" is a three-act epic suggesting Spiritualized — leading with Harris' distant vocals, transitioning into Arthur Chan's bass-driven middle act, and ending with a noise-laden coda.
Find Yourself Along the Way
escorts dream pop into its next phase — songs written with flair and tunefulness, enchantingly dressed in an echoed veneer.
---
Reviews
Album of the year.
--
Sense [Greece]
Trying to describe The Meeting Places debut long player with words other than beautiful is nigh on impossible. A thoroughly captivating collection of bleached out sonic pop symphonies.
--
Mark Barton, Losing Today
It's back, better than ever. The sound that never went away is a wave that's rising again. The guitars shimmer and soar and cry out. Like a floating breeze that has so much gravity, or a dream that keeps you awake and hoping for more, some songs float away, leaving you wondering where they went while others drive closer to the ground and grin.
--
The Big Takeover
This CD is perfect for an afternoon nap in the sunbeam coming through your bedroom window.
--
Scott Sweet, The Sentimentalist
Fabulously enigmatic, evocative stuff, dreamy and intoxicating in the extreme.
Find Yourself Along The Way
hoofs up some delicately mighty psych-pop thunder. Whatever you do, don't run for cover when the storm breaks.
--
Tim Peacock, Whisperin and Hollerin [UK]
The Meeting Places' debut album leaves me utterly breathless.
--
Joseph Kyle, Mundane Sounds
---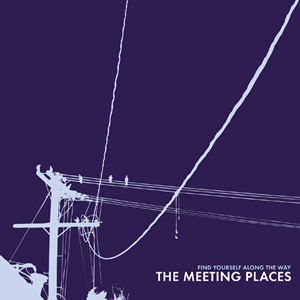 Additional Releases