COASTAL • Halfway to You
[CD released August 2004]
Halfway To You
is the most sophisticated and stunning collection of Coastal songs to date. Coastal's second full-length retains the fragile beauty of their debut album, but evokes a more textured ambiance, owing in part to a wider array of instrumentation employed on these new songs — including cello, bells, acoustic guitar, found samples, and viola (courtesy of Lorna's Helen Maltby).
Jason Gough's sparse songwriting earnestly beckons the listener to join him on his alternately optimistic and melancholic pursuits. With Luisa Gough adding her enchanting voice to nearly every song, the result is a union of harmonies that rivals the best of Alan Sparhawk and Mimi Parker (Low) and Neil Halstead and Rachel Goswell (Slowdive / Mojave 3).
"Until You Sleep" opens the album with Coastal's signature casual, faraway vocals, stirring and immersing the listener with gentle, but profound impressions. "Eternal" is the album's most overwhelming work — though rhythmically punctuated only by the occasional bell — featuring serene verses bridged by a heartrending cello quartet. The title track is a slightly more buoyant composition, in which Gough's steady, uniform drumming effortlessly affixes itself to the recurring picks of his acoustic guitar.
"Leaves" is a naked lament in which Gough's stretched, languid remembrances about his childhood home are propelled by a methodical, evocative guitar melody. "Night Sky" puts the Coastal stamp on the hypnotic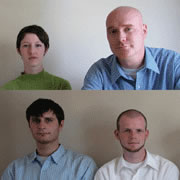 instrumental leanings of Spiritualized or even Brian Eno's work in
Music For Films
, due in great measure to Josh Calloway's gliding bass. The closer, "So Close" begins with a slow nod to the American Analog Set, differentiated and enhanced by the Gough's most melodious vocals on the album, only to morph into a hazy, dream-pop excursion, flooded with layers of viola and echoed guitar strumming.
Halfway To You
is a welcome reminder that leisurely-paced music can also shimmer and beguile.
---
Reviews
There's something so inexplicably magical about Coastal. Fluent in romance, its elegant sparkle is only outdone by its loving smoulder. A truly longing and intimate album appreciated best late at night with just it, you and your wandering dreams and hopes.
--
Losing Today
There's audibly as much of Low's deceptively calm drama as there is of late Slowdive or quieter Cocteau Twins. Coastal know how to press just the right buttons for those listeners in love with this sound.
--
All Music Guide
Coastal boasts the kind of music that people hear in their dreams.
Halfway to You
is simply one of those CDs that music lovers will come back to again and again as they search out the soundtrack to their more pensive moments in life. A stunning work of art that transcends the simple beauty of their music.
--
Somewhere Cold (Canada)
Slowcore brilliance. A wonderful opportunity to escape the relentless noise of today's busy world. The lovely melodies and fragile instrumentation on this disc will lure you into a dreamy state of relaxation and contemplation. Sparse and delicate, the songs display a liberating restraint that will blow you away.
--
The Sentimentalist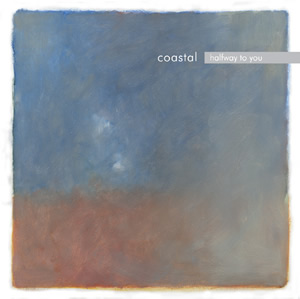 Additional Releases