THE LUCY SHOW • Remembrances
[CD released December 13, 2011]
Remembrances
is a collection of 17 rare tracks by the seminal London post-punk quartet The Lucy Show. The album stretches from their first 7" single in 1983 to their last recording session in 1992. All 17 songs are being released on CD for the first time.
Among the songs found on
Remembrances
are both sides of their "Leonardo da Vinci" 7" (a John Peel favorite in 1983), a previously unreleased version of their stateside hit "The Price of Love," five demo tracks from their debut album
…undone
, a John Leckie-produced outtake from their sophomore album
Mania
, and two songs from a 1992 session that reunited singers Rob Vandeven and Mark Bandola with original guitarist Pete Barraclough.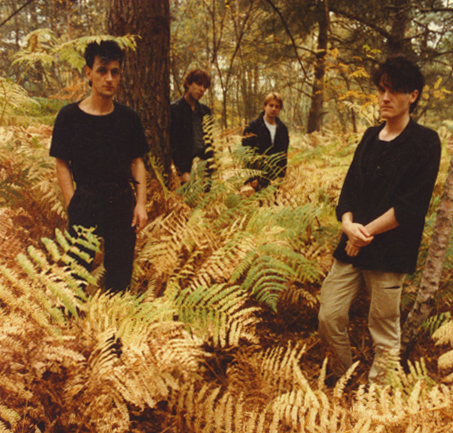 Remembrances
showcases the multifaceted elements of The Lucy Show's songwriting that made the band a #1 CMJ artist in the 1980s and a CASBY award nominee in Canada: from the dimly-lit material that turned on fans of Factory Records to the sharply-written lyrics and soaring choruses that evoked contemporaries like Echo & the Bunnymen and R.E.M., with whom The Lucy Show toured the UK.
The dark and industrial-tinged "History Part I," led by Bryan Hudspeth's pronounced drum work and Barraclough's jagged guitars, would have been a welcome addition to the early 4AD catalog while Barraclough-penned songs like "Kill the Beast" and "Lap of the Gods" growl with the ferocity of early Psychedelic Furs.
Bandola's buoyant "Only Moments Away" and downbeat but earnest "Where It All Comes Down" preview his later work as a solo artist with producer Mitch Easter and the janglier elements of his current project Typewriter.
Other highlights include the Vandeven-penned "Prove It," an ultra-charged track that the band frequently played live but never included on one of its official releases, and a radically different studio recording of "See It Goes," which first appeared on the 1984
Extended Play
EP.
Remembrances
is released in a six-panel digipak with detailed liner notes about each recording.
---