ALMOST CHARLIE • Loving Counterclockwise
[CD released March 1, 2019]
Words On Music presents a reissue and the first record label release of
Loving Counterclockwise
, the debut album by Berlin-based singer / multi-instrumentalist Dirk Homuth and New York City lyricist Charlie Mason.
The 10-song album was originally self-released in 2006 and, after hearing the record, Words On Music signed Almost Charlie and released its subsequent three albums to great critical acclaim:
The Plural of Yes
(2009),
Tomorrow's Yesterday
(2012), and
A Different Kind of Here
(2017).
Loving Counterclockwise
has been remastered and fits cozily with the band's entire catalog — replete with nimble acoustic melodies, touching strings, and Homuth's poised but empathetic voice.
The gorgeous stamp of mid-60s Beatles adorns the three-four metered ballad "The Once-Over Twice" as well as "Denise, Denise" where ascending pizzicato hooks from the cello usher in the stirring choruses.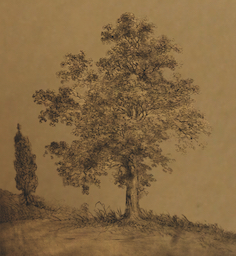 Homuth also presents darker, layered compositions such as piano-driven "Roberta" and "When All the Lights On Bengal Street Go Down," in which Michael Götz's flute on the third verse hints at "Strawberry Fields Forever's" iconic opening mellotron.
On occasion, Homuth seamlessly weaves passages with more aggressive elements, such as the overdriven guitar near the closing of "I Can't Be Your Friend."
Mason, as ever, is true to form — penning the sort lyrics with playful wit and earnestness that fans of Paul Heaton (Beautiful South) and Frank Reader (Trashcan Sinatras) will particularly appreciate: "I know you think your search is done / But think again, he ain't the one / You never took a second look / At me, the guy you really hooked" (Denise, Denise).
An 11th, previously hidden track, "If All the Pretty Boys Were Dead," is now unhidden and included at the end of the record.
And, after 13 years, Words On Music is proud that
Loving Counterclockwise
is now unhidden and given an official release and unifying the entire Almost Charlie catalog on its label.
Almost Charlie was formed in early summer 2003 when Homuth answered an Internet ad from Mason who was searching for a composer. Over the next 16 years, the songwriting duo — who have to this day never met — have written four albums with a strict division of lyricist and composer that brings to mind classic songwriting teams like Burt Bacharach and Hal David.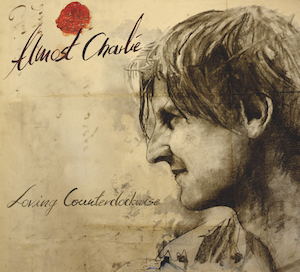 Additional Releases