Lorna
was originally formed as a studio project in 1997 by Nottingham, England songwriter Mark Rolfe, gradually expanding over the years to a quartet. Lorna's songs are conceived, written, and produced by the band in their own studio Stars of Winnetka, with the assistance from various collaborators and an eclectic and wide range of instrumentation. Studio work is Lorna's forte — Rolfe has a deep-rooted understanding and knowledge of conventional music theory as well as orchestration, and singer Sharon Cohen has spent years of academic and self-study of Music Production and Technology. Often a co-writer with Rolfe and Cohen is bassist and sound instrumentalist James Allen, whose biggest gift to Lorna's music is providing the majority of the genuine, earthy male vocals. Matt Harrison completes the core of Lorna's studio and songwriting team, contributing his classical knowledge and affection for electronic experimentation.
Lorna released their first CD-EP
Never Grow Old
in March 2001 on Nottingham independent label Intromit Records. Seduced and intrigued by the release, the head of Heavenly Recordings (Jeff Barrett) immediately signed Lorna to a publishing deal through EMI Music in 2001. The next two years were spent recording over 40 new tracks.
More experimentation, inspiration, and collaboration — including work with members of
Six By Seven
,
Spiritualized
, and
Echoboy
— led to a 7" vinyl release in 2001 through the Spanish label Becalmed Records. The single received critical acclaim and worldwide airplay. "Piano and guitar notes fall like teardrops. This is imagined memory where
Brian Wilson
invites
Slowdive
to work with him."
In 2003, Lorna completed their first proper album,
This Time, Each Year
— a collection of fourteen new songs. The album was released in December 2003 by the Spanish label Pause Music. It received immense critical acclaim, and by January 2004
This Time, Each Year
was already marked for Album Of The Year by many Spanish radio stations. The band took on a full promotional tour of Spain to astounding success including slots of national daytime TV and radio and playing capacity shows at cities including Madrid and Valencia. Following the European release of
This Time, Each Year,
Lorna signed with US based label Hybrid Electric Records in early 2004 to release the album in the US and Canada.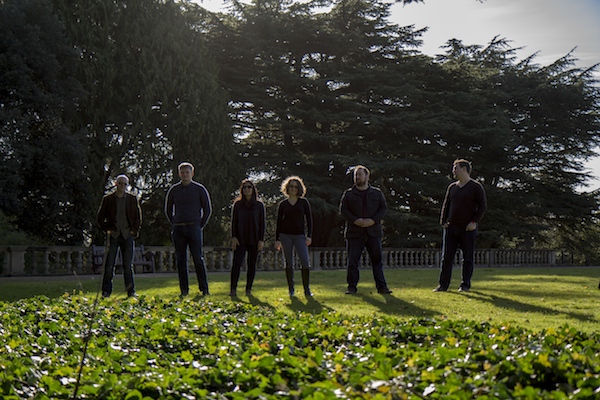 In late November 2004 Lorna released
The December EP
on their own label, Winnetka Records. This release was a strictly limited edition, handmade CD-EP of five original and traditional holiday songs in which the band donated 100% of all sales directly to a small number of volunteer-run animal shelters and rescue homes throughout the United Kingdom.
In January 2005 Lorna signed to Words On Music for the worldwide release of their second album,
Static Patterns and Souvenirs
. The album showcases eleven new songs that use Scottish pop, postrock, Americana, and dream pop as signposts. Lorna invigorates each of these genres by injecting a complex yet seamless array of instrumentation, both traditional (pedal steel, classical guitar, flute, vibraphone, viola, banjo, French horn, flugelhorn, harmonica, mandola) and experimental (theremin, found noises, electronics). This orchestration serves as an innovative anchor to the compelling melodies sung, often in tandum, by Mark Rolfe, Sharon Cohen, and James Allen. Repeated listens are rewarded with newfound orchestral discoveries throughout these stunning musical arrangements.
In November 2008, Words On Music released Lorna's third album,
Writing Down Things To Say
, another timeless album by the band that defies convenient classification. The album's nine new recordings tour folk, old-time country, chamber pop, post-rock, and even avante-lounge without sounding eclectic or ironic. The record includes a cover of Sebadoh's "Think (Let Tomorrow Bee)."
Writing Down Things To Say
is a record that rewards multiple listens, as the sundry instruments that are subtly and cleverly woven into the rich fabric of Lorna's songwriting surface and bloom.
In September 2009 Lorna became a quintet with the addition of multi instrumentalist Paul Skinner. Skinner had previously played harp for renowned classical musician
Lesley Garrett
. Skinner is playing harp, cello, and oboe for Lorna.
In the Summer of 2012 Lorna finished recording
Heart of Wire
, the band's fourth record and third for Words On Music. The album finds the Nottingham quartet delivering nine more songs of bittersweet melodies and delicate harmonies that alternately flirts with Scottish pop and
Lynchian
closing time ballads.
Released in March 2013,
Heart of Wire
finds the husband and wife team of Mark and Sharon Cohen-Rolfe delivering their patented vocal harmonies over more buoyant compositions this time around than on 2008's introspective
Writing Down Things to Say
-- such as the
Teenage Fanclub-esque
"As She Goes By" and the
American Analog Set
-infused "Whatever Happened to Andi Walsh."
Steeped with woodwinds and strings,
Heart of Wire
still takes time to breathe, and explores time and space with more serene compositions such as the
Twin Peaks
-inspired closer "Chasing Amy" and the 1950s orchestra-laden "Mina and Marco."
The album includes a reworking of "November Kicks Again" from Lorna's 2001 7", a version of
For Stars'
"Whose Idea," and guest vocals by
Coastal's Jason Gough
.
Words On Music released "As She Goes By" as the first single from the record on 29 April 2013. The song is backed with "Kuskova" - an upbeat flirtation with the band's dream pop/shoegaze roots with blurred, languid vocals by Rolfe and Cohen-Rolfe channeling
Slowdive's Neil Halstead
and
Rachel Goswell
.
In December 2013, Words On Music released
The Stars of Winnetka
, a digital only collection of nine stunning original and traditional holiday- and winter-themed compositions. The record includes two radical reworkings of selections from the band's first two albums - a more spritely and lush arrangement of "Building Beautiful Buildings" (from 2004's
This Time, Each Year
) and a sparser, atmospheric rendition of "Snowsong" (from 2005's
Static Patterns and Souvenirs
) with Cohen-Rolfe taking over on lead vocals.
In 2015, Words On Music presented the band's fifth album,
London's Leaving Me
, which found the sextet writing another matchless collection of earnest indie-pop. The nine-song record featured the singles "Wayne Mills" and "Like Alastair Sim."
In 2020, the band's sixth record,
Constellations
, was released on Words On Music - another nine-song collection evoking the classic indie pop of
Belle and Sebastian
, the fractured beauty of
Camera Obscura
, and the poignancy of a
David Lynch
soundtrack. The album featured two singles - the shimmering, summery dream pop "Through the Tall Grass" and the buoyant, jangly pop "Foxes."
Lorna have performed with
The Psychedelic Furs
,
Echo and the Bunnymen
,
The Wedding Present
,
Neil Halstead
(
Mojave 3
),
Evan Dando
,
Mark Gardner
(
Ride
),
American Analog Set
,
Midlake
, and
Pernice Brothers
.
---
Andy Bullock
- bass, guitar
Sharon Cohen-Rolfe
- keys, voice, percussion
Matt Harrison
- flute, guitar
Madeline Leverton
- violin
Anna Quine
– violin
Mark Rolfe
- guitar, voice
Lorna
[homepage]
[facebook]
[twitter]
[bandcamp]
Words On Music Releases
Full Discography
Never Grow Old (Intromit Records, 2001) CD-EP
November Kicks Again (Becalmed Records, 2001) split 7"
This Time, Each Year (Pause Music, 2003; Hybrid Electric, 2004) CD
The December EP (Winnetka Records, 2004) CD-EP
Static Patterns and Souvenirs (Words On Music, 2005) CD
Writing Down Things to Say (Words On Music, 2008) CD
Heart of Wire (Words On Music, 2013) CD
As She Goes By (Words On Music, 2013) digital single
The Stars of Winnetka (Words On Music, 2013) digital album
Like Alastair Sim (Words On Music, 2014) digital single
Wayne Mills (Words On Music, 2015) digital single
London's Leaving Me (Words On Music, 2015) CD
Through The Tall Grass (Words On Music, 2018) digital single
Foxes (Words On Music, 2020) digital single
Constellations (Words On Music, 2020) CD
Compilation tracks
We are not alone - volume two (Best Kept Secret, 2001) cassette 96
Blisscent 1 (Blisscent, 2002) CD You Me Barcelone NOW
Acuarela Songs 3 (Acuarela, 2003) CD And the Only Shape He Saw Was of the Sun
Masstransfer 6 (Hybrid Records, 2004) CD No One's Been Here Before