MOTION PICTURE • For a Distant Movie Star
[CD released March 1999]


"Once, He Fell" opens the album with languid vocals, wondrous Felt-inspired guitar melodies, and a backdrop of wistful cello strains. "I Know It Will Rain On My Wedding Day," is a waltz featuring a rousing bridge in which a stellar guitar solo is perched onto the active snare drumming found on many Red House Painters songs.

"In The Half-Melted Snow" is a playful, cello-laden reflection of Nina Persson's cover-girl appearance on The Cardigan's 1996 album Life. "The Girl And The Boy" is largely an acoustic number that features the subtle quivers and charming cracks of Ostermeier's delicate voice.

"The Sound The Rain Made" is the album's most anthemic piece, with a driving chorus bolstered by John Rigg's backing vocals. Sarah West's cello achingly accentuates the ebb and flow of Ostermeier's melancholic vocal inflections on "If Only We Met By Train" — with Maurice Deebank-influenced guitar melodies in tow.

"My First Autumn Verse" closes the album in the spirit of Only Life-era Feelies — a buoyantly cadenced conversation depicting how a boy fails to woo the girl of his affections through pedestrian verse.


---
Reviews
Motion Picture wrench hearts through gentleness. After one play, this album's garden-scented vapors will work their way into your curtains and upholstery, leaving melancholic specters to waft through your home the next day. You may find yourself tearing up or smiling for no particular reason for weeks to come.
--
Carey Head, InkBlot
Anyone who in the past was enthralled by bands like Belle & Sebastian and Felt can't possibly fail to enjoy this CD.
--
Losing Today
The guitar flourishes, borrowed from Eastern music rather than country or folk music, often steal the show....rivaling Leo Kottke and John Fahey at their most transcendental.
--
Piero Scaruffi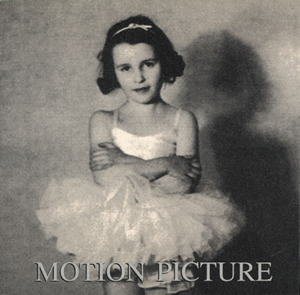 Additional Releases