FOR AGAINST • Coalesced
[CD released December 2002]
Nebraska's For Against returns with their first album since 1997, and one of their most compelling and melodic releases to date. A triumphant return to the independent music scene,
Coalesced
, the band's sixth album, was produced by Mike Mogis (Azure Ray, Bright Eyes, Cursive). Heralded as their best work to date by independent music luminary publications such as
The Big Takeover
,
Pop Culture Press
, and
Skyscraper
, Coalesced delivers Runnings' trademark soaring vocals enmeshed in a delicate latticework of guitars and punctuated rhythms, to craft an arresting blend of lucid, gorgeous atmospheres.
"Medication" and "So Long" begin the seven-song album with Engelhard's spry, energetic drumming anchoring Runnings' airy vocal melodies to Hinrichs' sparkling guitars. "Fuel" follows, which, along with "Shelflife," are matchless ballads — perhaps the finest and most heartrending Runnings has ever composed.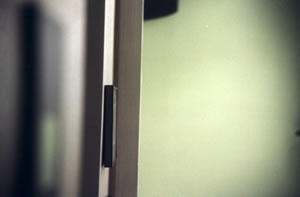 The anthemic "Coalesced" is the album's centerpiece — opening with an etching of the contemplative disposition of
Echelons'
title track, with Hinrichs' churning, reverbed guitar and Runnings' eighth note basslines recalling the early Factory Records sound. "Coalesced" ultimately bursts into a rousing chorus and then races through a jaw-dropping three-minute coda of vigorous guitar work and spectacular Engelhard fills.
The finale, "Love You," resurrects Maurice Deebank-era Felt into an excursion of the scenic side of post-rock, weaving multiple layers of beautiful guitar melodies with a precise, balanced cadence and rhythm. In sum,
Coalesced
is a seamless, coherent masterpiece of riveting pop craftsmanship, unspoiled by studio contrivances or artistic pretensions.
---
Reviews
An incredible LP, full of cascading guitar sounds, naked tenderness and emotional meltdowns, and passage after passage of shimmering beauty...It's just plain dazzling.
--
Jack Rabid, The Big Takeover
Jeffrey Runnings makes a serious case for himself as one of the past decade's most underrated tunesmiths...
Coalesced
may very well be the best record For Against has ever done.
--
Pop Culture Press
To listen to
Coalesced
is to have a mirror put up to some of the most wrenching emotions you've experienced. The 7 songs on
Coalesced
are filled with brilliant articulations of the most often-hidden fears and longings. Even better, these are hyper-melodic, exuberant pop-rock songs that will cast a spell over you the more you listen.
--
Dave Heaton, Erasing Clouds
Five stars. [out of 5] A wonderfully beautiful and emotionally pregnant album. With
Coalesced
this cult dreampop ensemble does not stop to astonish, offering, from the beginning, a vortex of feelings of incomparable intensity - from which love and contemplation vanish gradually in a breathtaking sense of unraveled loss...It is the perfection that you were trying to find and by now had lost every hope in finding -
Coalesced
is made for you.
--
Alessandro Cresstani, Kathodik [Italy]
One of their best recordings.
Coalesced
is the very ghost of a movement in music, which for me is supremely satisfying, and at the same time will not come again. To its lasting credit,
Coalesced
is everything you remember.
--
Michael Meade, Skyscraper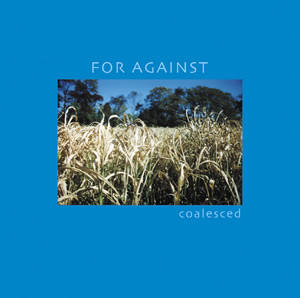 Additional Releases