FOR AGAINST • Black Soap EP
[CD released March 2011]
Black Soap
inaugurates Words On Music's new series of releases containing rare and previously unissued For Against material.
The CD-EP contains three tracks taken from the band's debut recording session in the autumn of 1984 with the trio's original lineup of Jeff Runnings (vocals, bass), Harry Dingman (guitar), and Greg Hill (drums).
"Black Soap" begins the EP and is the first song ever written by For Against. The song is a torrid, sharp post-punk composition that highlights the band's early fascination with Joy Division, and particularly its predecessor, Warsaw.
In the opening verse Runnings asks, "Down below the surface / Is everything perfect?" Every For Against fan knows the answer to that question is assuredly 'no' and the trio injects shadows around every corner in order to constantly blur the line between pop and punk.
Dingman's chop-saw, flanged guitar chords descend like a flock of angry birds, while Runnings declares, "Your black soap won't get me clean."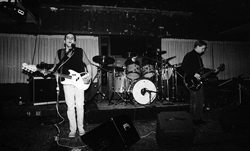 "Dark Good Friday" is equally frenetic, but showcases Runnings' unmistakable soaring vocal melodies while relying more heavily on Dingman's meticulous, but always atmospheric, fretwork.
Early flourishes of Hill's trademark drumming are apparent throughout, with every nook and cranny filled with decisive fills and cymbal crashes, on or off the downbeat.
The EP closes with "Amen Yves (white circles)" - a previously unreleased mix of the fan favorite and European darkwave club staple.
Equal parts dream- and dance-inducing, "Amen Yves (white circles)" is a longer mix that showcases even more the interplay between Runnings' hypnotic vocals and the haunting triplet melodies that alternate between Dingman's guitar and guest flutist Erin Cerretta.
All three tracks were recovered from the original Tascam 4-track tapes and mixed by Marc Ostermeier (
Shade Side Sunny Side
,
Never Been
) in 2010.
---
Reviews
For post punk scholars, this EP is a veritable treasure trove of wondrous gems. –
Power of Pop
Unreleased? What were they thinking? –
[sic] magazine (Belgium)
This is intriguing history: three tunes from the first studio recordings of one of the greatest bands of the last quarter century. –
Jack Rabid, The Big Takeover
This is damn good stuff that was destined to see the light of day in the twenty-first century. Top pick. –
baby sue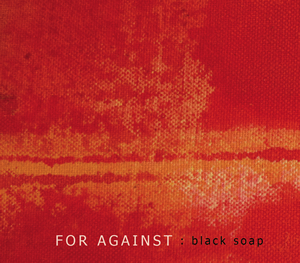 Additional Releases